JRL-owned main contractor Midgard has scooped the job to construct the world's tallest pure octagonal residential building at the Paradise site in Birmingham.
Under a 44-month contract Hertfordshire-based Midgard will now demolish the existing 77 Paradise Circus Queensway office building ahead of starting work on the 49-storey structure.
Singaporean real estate developer City Developments Limited (CDL) has just bought the scheme, which will cost £110m to develop including land costs.
The team leading Paradise Birmingham, MEPC, will remain as the development manager of the 155m building.
Construction will involve installing a 179m tower crane on site in the first half of 2022 – the tallest tower crane ever used in the city and the same height as the Gherkin in London.
Designed by Birmingham-based Glenn Howells Architects, the 155m tall tower will provide up to 370 new build to rent homes and marks the latest phase of the £700m Paradise scheme, so far delivered by BAM and Sir Robert McAlpine.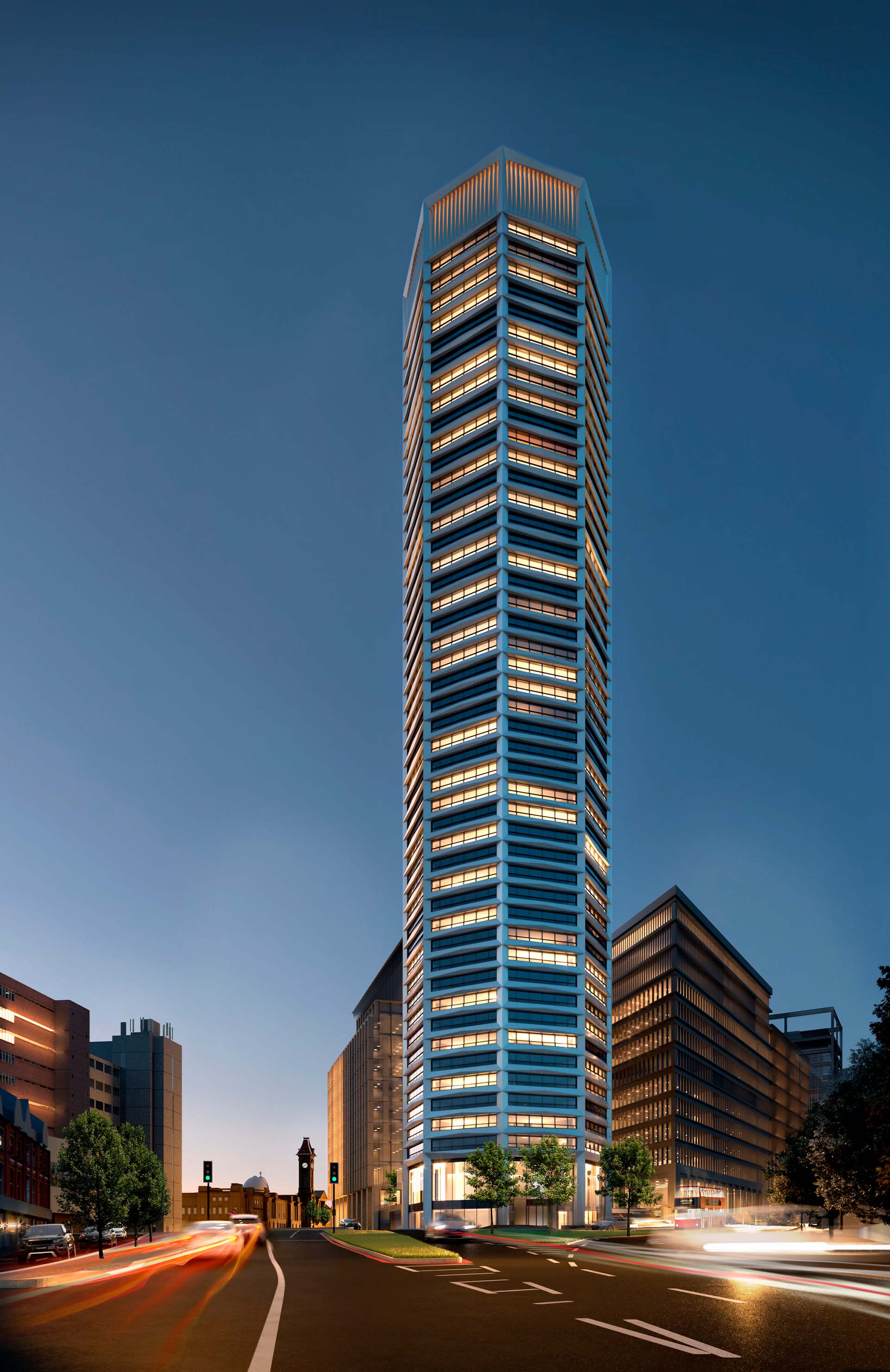 Prefabricated elements including the facade and modern methods of construction will contribute to a lower embodied design for the Octagon
Neil McGinty, UK development director at CDL, said: "We are delighted to collaborate with MEPC to develop the visionary Octagon residential tower, which will transform Birmingham's skyline.
"Since we made our foray into the UK BTR segment in 2019 with the acquisition of The Junction in Leeds, we have been looking for opportunities to grow our portfolio strategically through the development of iconic BTR residential landmarks.
"Our investment in the Paradise project allows us the unique opportunity to actively participate in the rejuvenation of the Birmingham city region."

Under the Glen Howells design eight flats on each floor will boast uninterrupted views
Did you miss our previous article…
https://governorlewismansion.com/?p=1919